Reflecting on Water Rights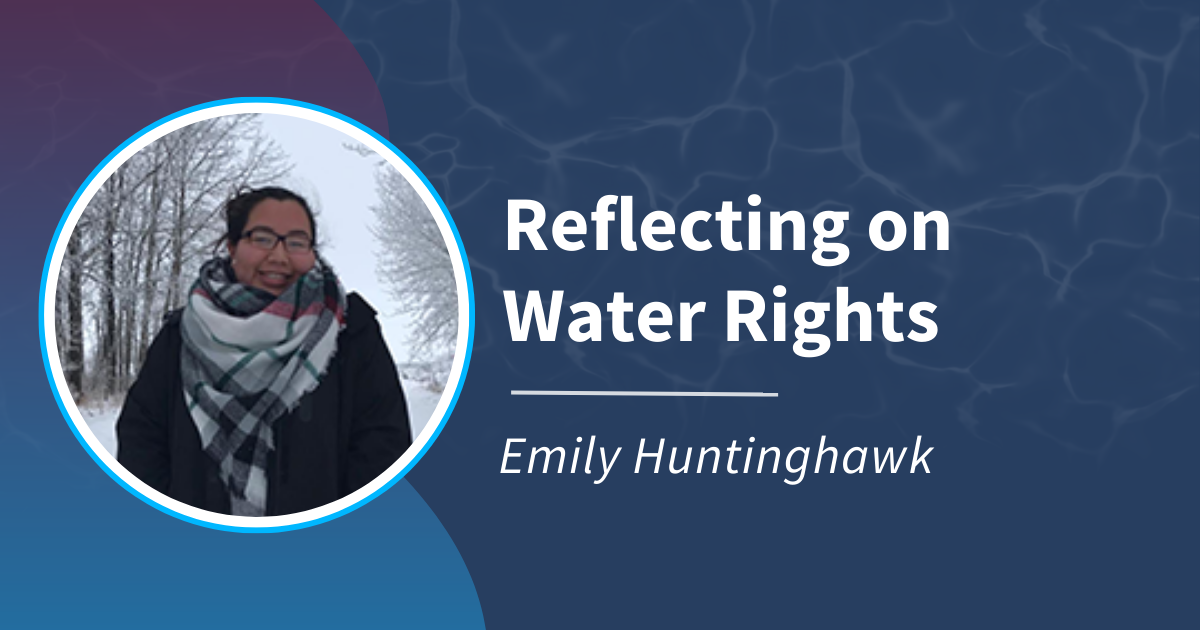 By Emily Huntinghawk, Community Analyst
Last week I had the opportunity to attend AFN's 6th Annual Water Symposium with the theme of Securing Safe Water for All First Nations. Recollecting my time and the discussions that were had on the beautiful Treaty 7 territory, I reflect on the human right issues that face Indigenous people across the nation.
My vested interest in water, waste water & infrastructure started as a young girl, my dad was the water plant operator for my community. Although he has a moved onto a different career, his time in that position doesn't go unnoticed for me. He opened our brand new water facility and gave our community clean drinking water for years.
Now, our infrastructure has slowly become outdated and as our community has grown, the demand outweighs the supply so much so that we don't drink water from the tap and haven't for more than a decade.
As an adult having the privilege to have moved back to my community, I looked carefully at what we have in community vs off reserve and at the forefront is the stark difference in having access to safe drinking water and proper sanitation.
I remember once hearing my niece at the age of 3 say to my mom, who lived off reserve at the time, "Oh koko (grandma) you're so lucky to be able to go the tap and get water." She is 12 now and for her entire childhood, she has not been able to go to her tap at home and get a glass of water.
There are many Indigenous people across Canada who have faced the same issue and will continue to do so until something is done to create long term funding for infrastructure upgrades and maintenance and the capacity issues that First Nations face to even get these projects going.
Access to safe drinking water and proper sanitation is a human right. It is not just an Indigenous issue, it is a Canadian issue.