Doing Things Differently at NNDDC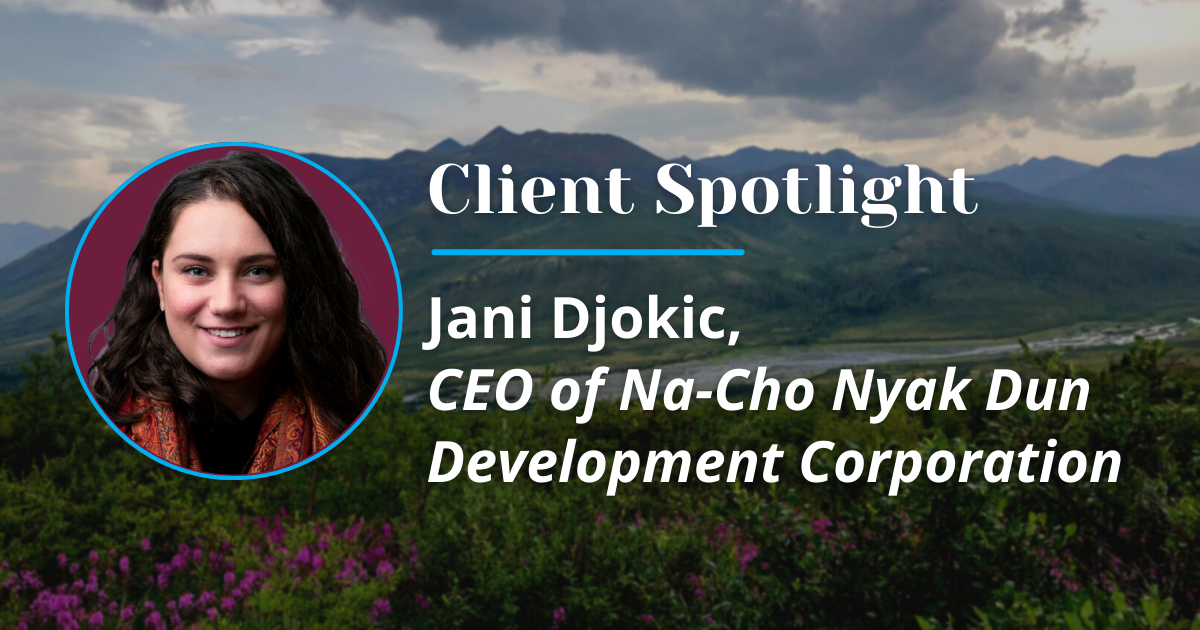 By Ben Bogstie – Why Jani Djokic, CEO of Nacho Nyak Dun Development Corporation, takes a 'human-centered' approach to economic development.
Development corporations sit at a unique crossroads of business opportunity and social wellbeing. Often acting as the major driver of economic self-determination for Indigenous communities, they have both the responsibility and the capability to innovate in the business space and generate economic gains.
That's why the chief executive officer of the Nacho Nyak Dun Development Corporation (NNDDC), Andrijana (Jani) Djokic, chooses to do things differently.
"Whatever you do, approach it as a human first," she told Strategies North in a recent conversation.
"That's something that I really tried to bring to the table when I started with NNDDC. Push all agendas to the side, I'm human first, you're human first. Let's have a conversation and build from there."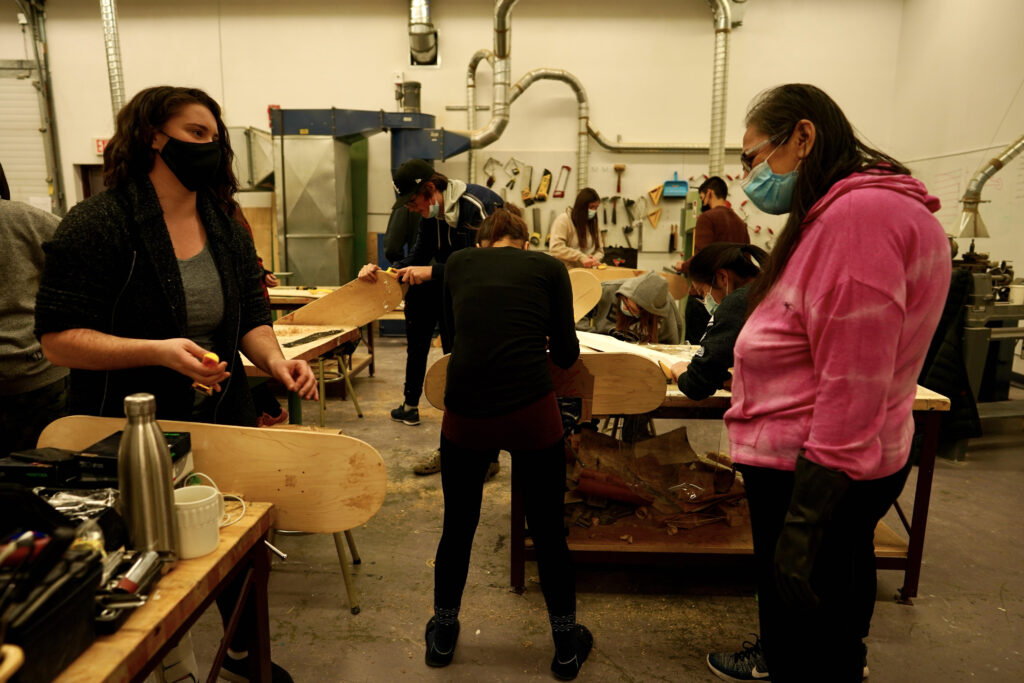 Djokic's 'human first' approach lends itself to forming strong partnerships – a key element to NNDDC's financial success.
Such partnerships with businesses, industry and other development corporations are critical to regional cooperation, and the development corporation's overall goals. Djokic said that partnerships are necessary to maximize all available opportunities.
"If you look at the best businesses out there, they don't do a million things in house, they really try to do some key things really well. And that's where we've tried to take stock of what it is that we want to do really well and do that in house and provide that service to the community and the Nation."
There is perhaps no partnership more important than the development corporation and First Nation of Na-Cho Nyak Dun. Djokic and her staff have continued to increase how much they work with the Nation's managers to walk forward together.
"That's a big reason why when we tapped into Strategies North services, that myself and my colleagues at the Nation, we were very adamant that we wanted to test out a new novel approach," she said.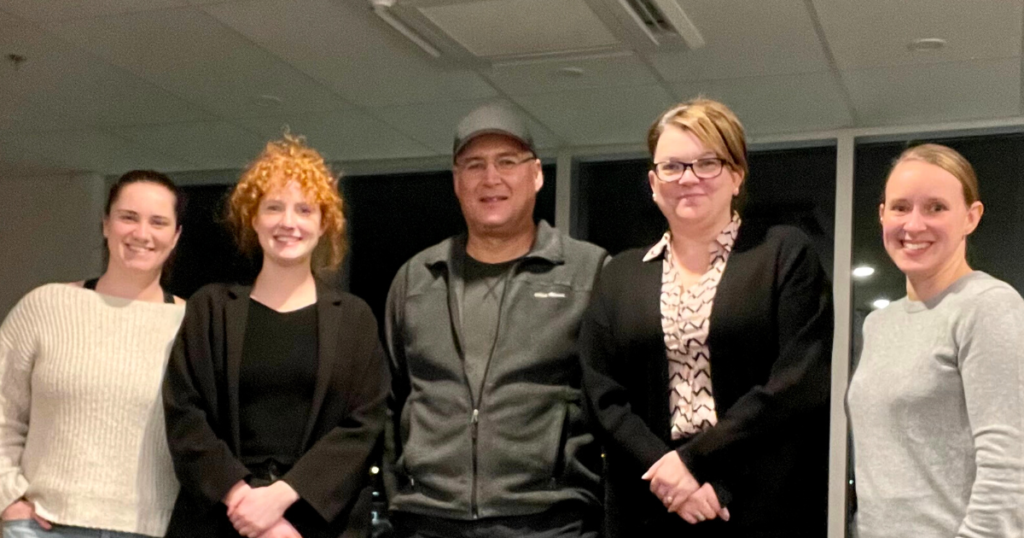 "[NNDDC and the Nation] are aligned in what we're doing, so either we're never in competition with each other for certain funds, or we're just making projects stronger … the Nation applies for one thing, and then we find complementary funding to do the [economic development] portion, and just really trying to break down those silos."
Djokic said that there can be the perception of a division between community economic development and other activities, such as major investments, when in reality development corporations and other entities can focus on both.
"We have taken the approach of doing good things for good reasons, and putting it back into good things, and you can have a balance. You can make a lot of money through ethical means and put it back into good things."
One example is a solar generator at the Snowline Gold Corp. camp. Djokic said that the project is the first of its kind in the Yukon and displaces 90 per cent of the diesel usage at the camp.
"I'm particularly proud of that one, not just because we're playing in the green economy space, which is great, but that we really … push the barriers to show that in a risky business, like exploration and resource development, you can still innovate. You can still push boundaries and challenge the status quo."
Part of Djokic's philosophy is to move towards a more regional focus when it comes to economic opportunities, considering that communities and businesses in the same area face some of the same challenges and goals.
"It is something that's happening in other jurisdictions like Nunavut, they have very much a regional approach to how they do economic development," she said.
"I think that there are huge strategic advantages and efficiencies to be had, and I think significant returns, whether they be financial or non financial."
An intersectional approach
Before joining the development corporation six years ago, Djokic's approach was formed through her experiences in education abroad. She studied Indigenous politics, law, and relations at York University. Much of that education took place in Scandinavia, focused on international Indigenous issues. She then completed a masters degree in environmental studies at York, specializing in Indigenous community planning.
Djokic started at NNDDC when she was only 24 years old. She said that being a woman in business presented challenges, but has offered her a valuable perspective through which she views her work.
"We can't get away from the fact that there has been a Western colonial influence in the way in which these business structures are set up and the way in which a lot of these business structures have been governed," she said.
"For so long, I had to be masculine-heavy in the way in which I approached my work, and [how] I approached life, and it wasn't necessarily working for me."
At the beginning, Djokic was too focused on what she thought were shortcomings, like an unorthodox education for business or being excluded from certain functions because she was a woman. It took her some time in the role to reframe her thinking, and over time she started perceiving those distinctions as strengths. Djokic was able to think differently and find new ways to solve problems compared to people subscribed to patriarchal, colonial views of business.
"Something I've been trying to reconcile and the way I approach work is trying to bring that matriarchal lens forward, recognizing that the community I work for, traditionally, has been a matriarchal society."
As a piece of advice for young women taking a similar path, Djokic said "trust your power," and that there are more networks, supports and possibilities than people expect – especially in the Yukon.
"There are some amazing organizations like BYTE (Bringing Youth Towards Equality), Yukon First Nations Chamber of Commerce, etcetera, that are really trying to provide space for those that have not traditionally seen themselves in these types of roles," she said.
"You can just pick up the phone, or you can just walk into someone's office and be vulnerable and say, 'I'm interested in this, I'm just having trouble navigating it.' Chances are someone will want to be a champion alongside you."
As a non-Indigenous person, Djokic worked hard to build relationships between NNDDC and the community using her human-first approach.
"We've put a lot of time and effort in being present on that human level, showing our faces, being able to have tea with elders, or go out on a hunt, or whatever it might be like to be part of the community," she said.
"[I] really try to have the community lead me in whatever it is we were going to do. Because all I'm here for is to execute a vision as opposed to necessarily creating the vision for the community."
Moving forward, NNDDC is in the process of strategic planning and charting its course for the future. As the organization continues to change and adapt in the years ahead, Djokic's human-first approach and community focus won't change.
"We have an obligation to make sure we are doing right by those we are accountable to."